The Second "B" Stands for BREAKFAST and They are Top Notch!
If you're looking to hang out with some new and future friends, a B&B may be right up your alley. Mountain View offers some of the coolest B&B's anywhere. The Inn Keepers make it their top priority to ensure your visit is perfect so you'll become one of their and Mountain View's regular visitors!
The Inn at Mountain View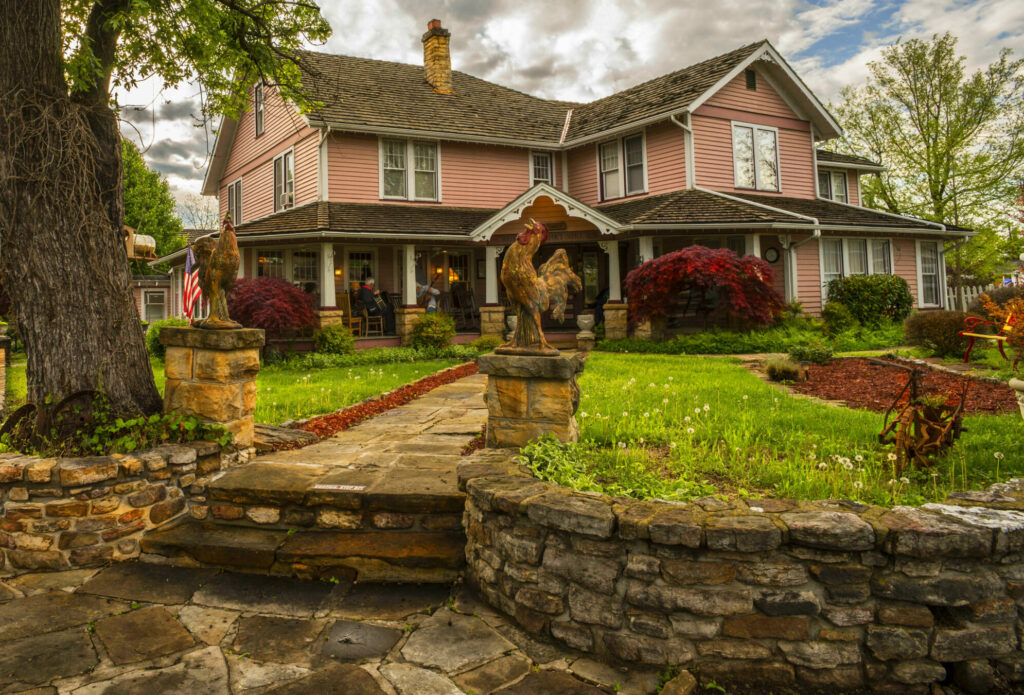 307 W. Washington St.
870.269.4200
The Inn at Mountain View Bed and Breakfast is a historic Mountain View B&B located on the famous courthouse square with a view to the famous "Picking Park". The Inn is a large, two-story Bed and Breakfast on the Courthouse Square in Mountain View. This historic home is listed on the National Historic Register and has been serving Mountain View visitors since 1886. We offer 10 guest rooms and suites for overnight lodging. Each stay includes a full country breakfast, full use of our common areas including parlors, porches and grounds. We also offer a number of services for business travelers including wireless Internet, a small meeting room and a larger conference/game room!

Ozark Country Inn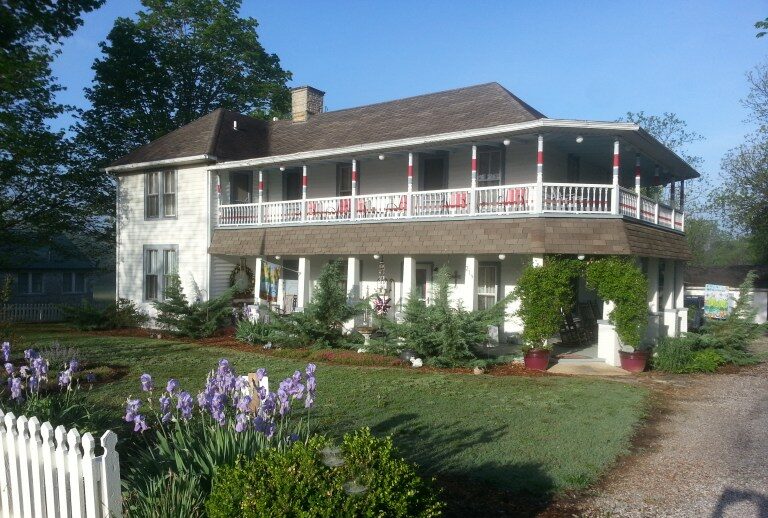 219 S Peabody Ave
870.269.8699
Comfort, peace, & tranquility… Ozark Country Inn is the perfect bed and breakfast lodging for anyone dreaming of an escape from the norm. Here you set the pace, wake up with us for a delicious Ozark country style breakfast, visit the local shops, enjoy the Ozark Folk Center, explore Blanchard Springs Caverns, try one or two of the music shows in the comfortable local theaters, gather later in the evening at the square for the impromptu jam sessions, reel in the perfect trout down at the White river, or just sit back and enjoy the Ozark Country Inn porch rocking chairs. Our pace is just a little slower here in Mountain View and we aim to keep it that way!

The Wildflower B&B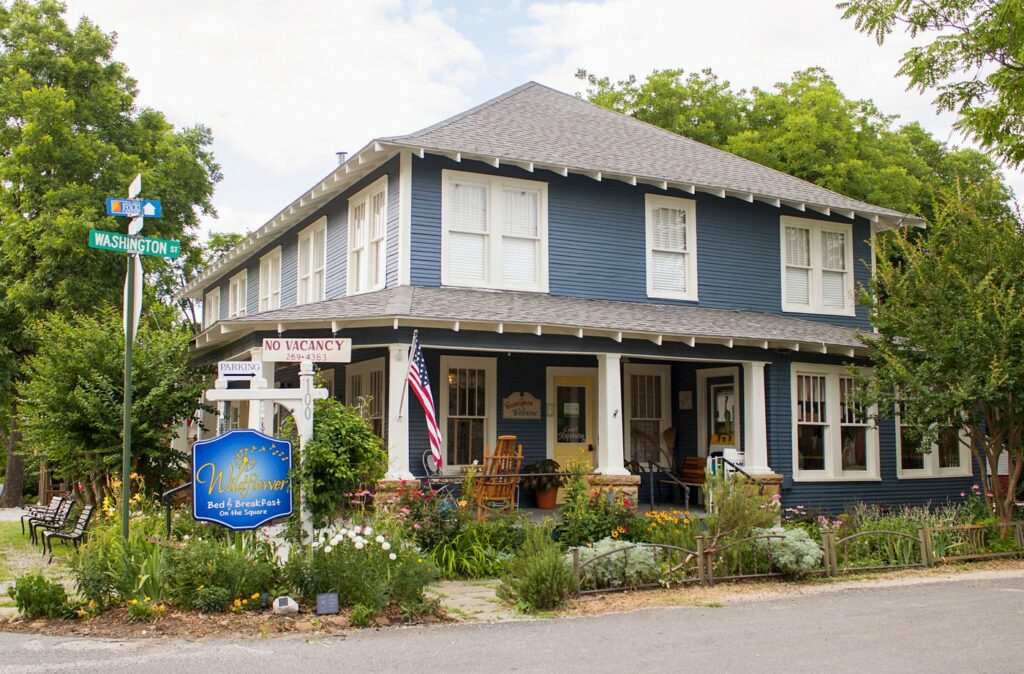 100 Washington St.
870.269.4383
The Wildflower B & B on the Square is a great place for families and couples to stay while visiting. The Wildflower has 8 rooms, 3 of which are suites that can accommodate up to 5 people. All rooms have private baths, digital cable television, and free Wi-Fi internet. All suites and most rooms have the Serta Bellagio mattress, soft comfy sheets, plush pillows, and luxurious soft towels. Relaxation and conversation is always available either on the front porch or the parlor. A delicious home-made country breakfast is made fresh each morning and served in the pleasantly decorated main or front dining room. You will be within walking distance of many great restaurants, shops, and the famous "Picking Park"!