Attractions!
It's Like Six Flags over Mayberry. . . Mountain View has something for everyone and it's like a step back in time!
Mountain View Bluegrass Festival
Mar 9 – 11 & Nov 9 – 11
The Mountain View Bluegrass Festival is produced by the Mountain View Bluegrass Association Inc., the three-day festival is a bi-annual event held indoors at the Ozark Folk Center in March and November. The Bluegrass Association is a non-profit organization that gives back a portion of the proceeds to support the Music Roots program, which teaches traditional instruments to local youth in the Mountain View area!

Annual Arkansas Folk Festival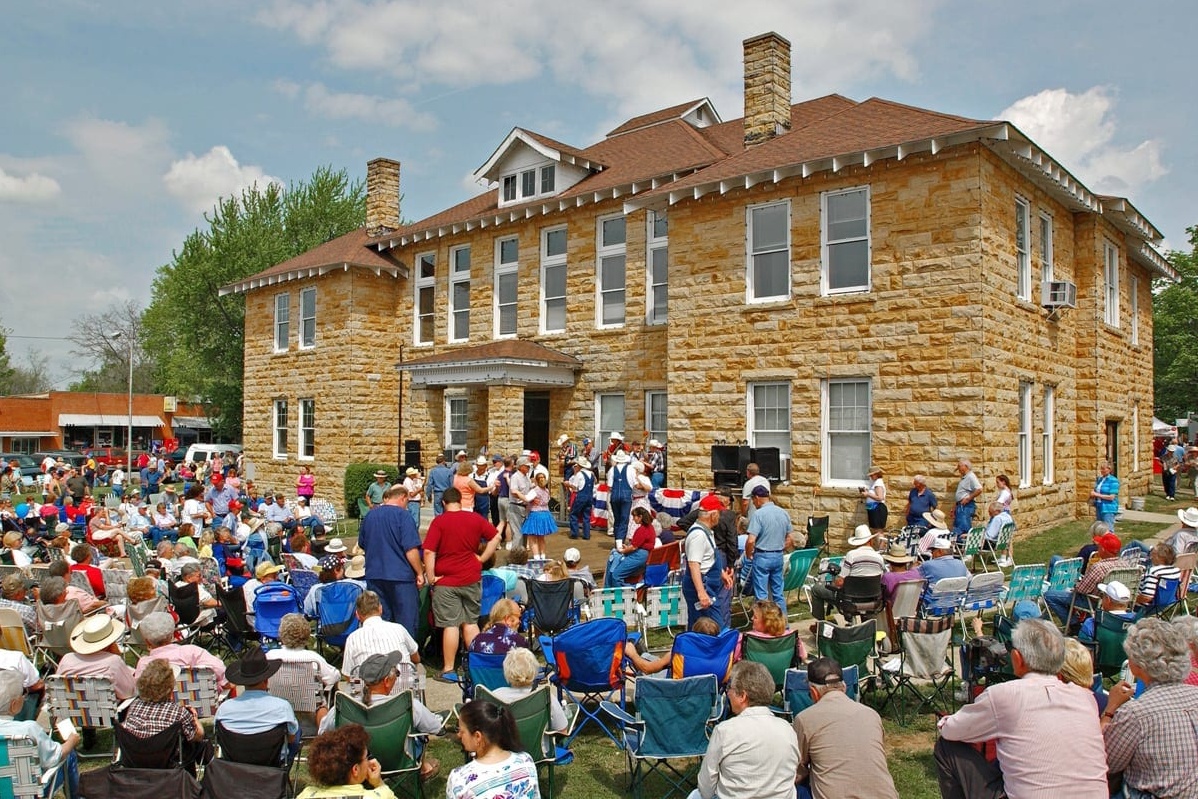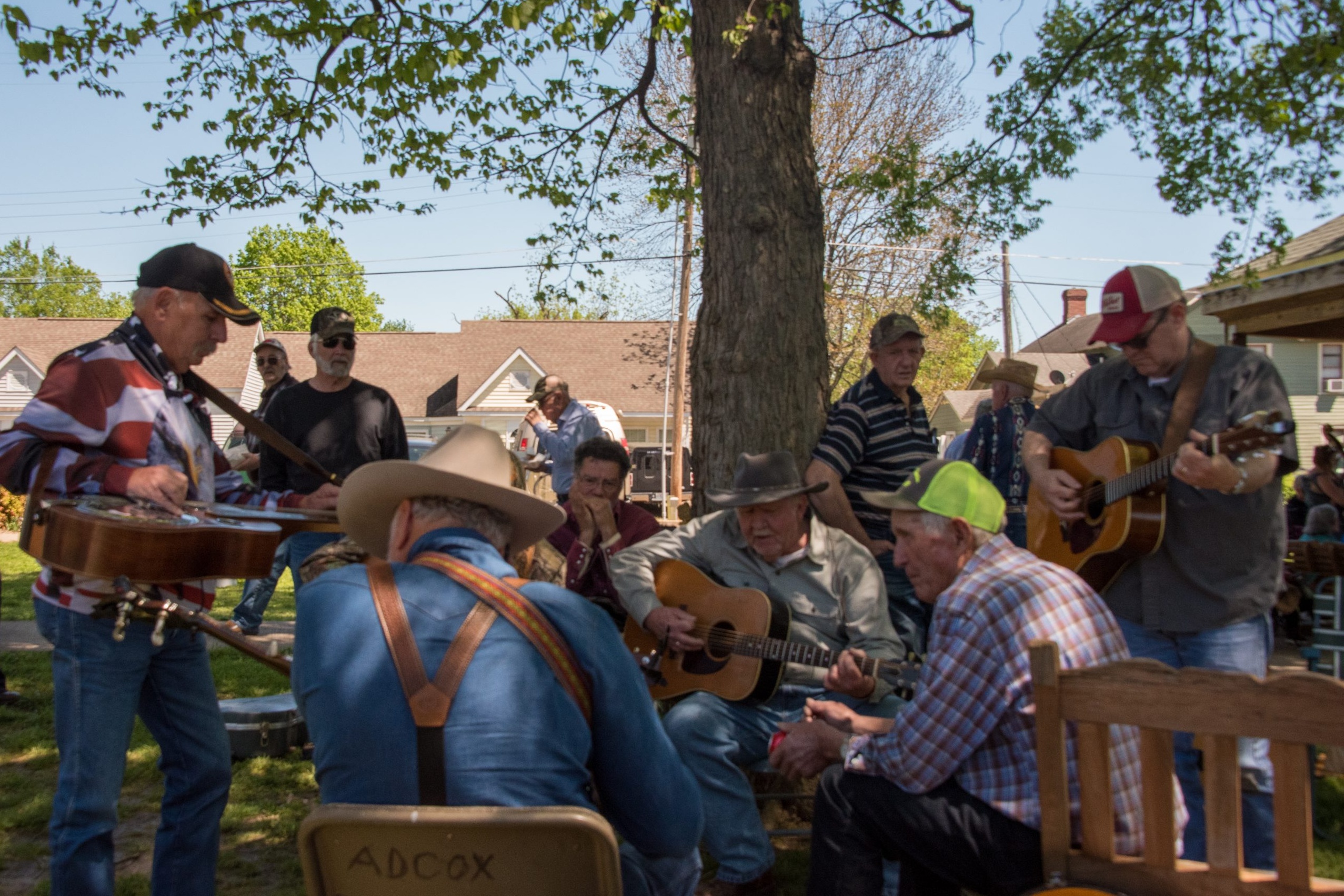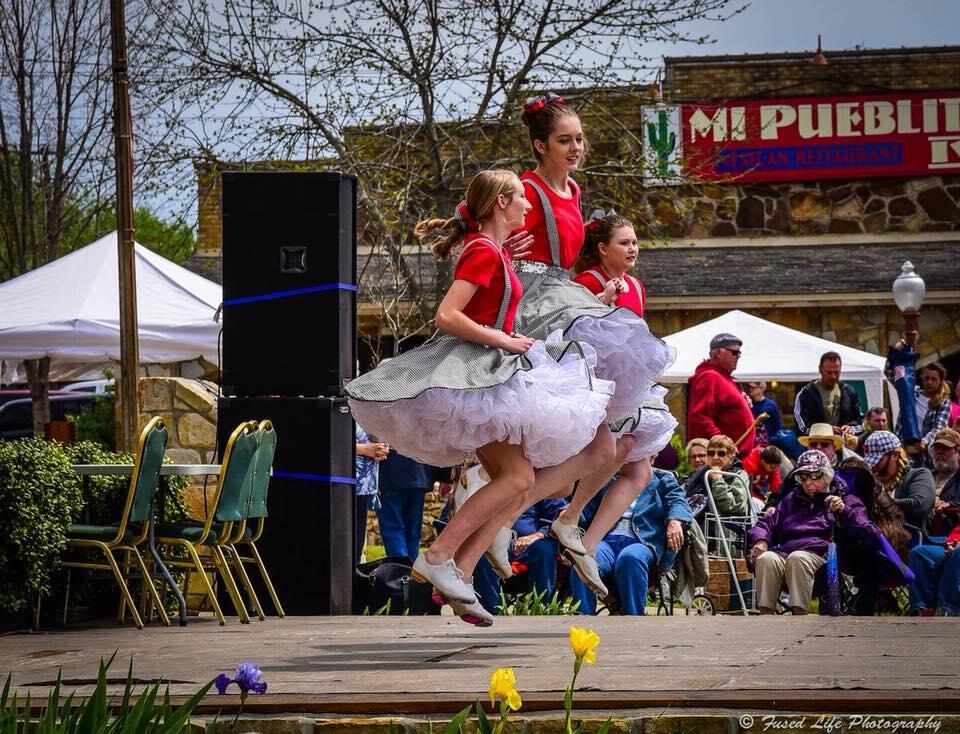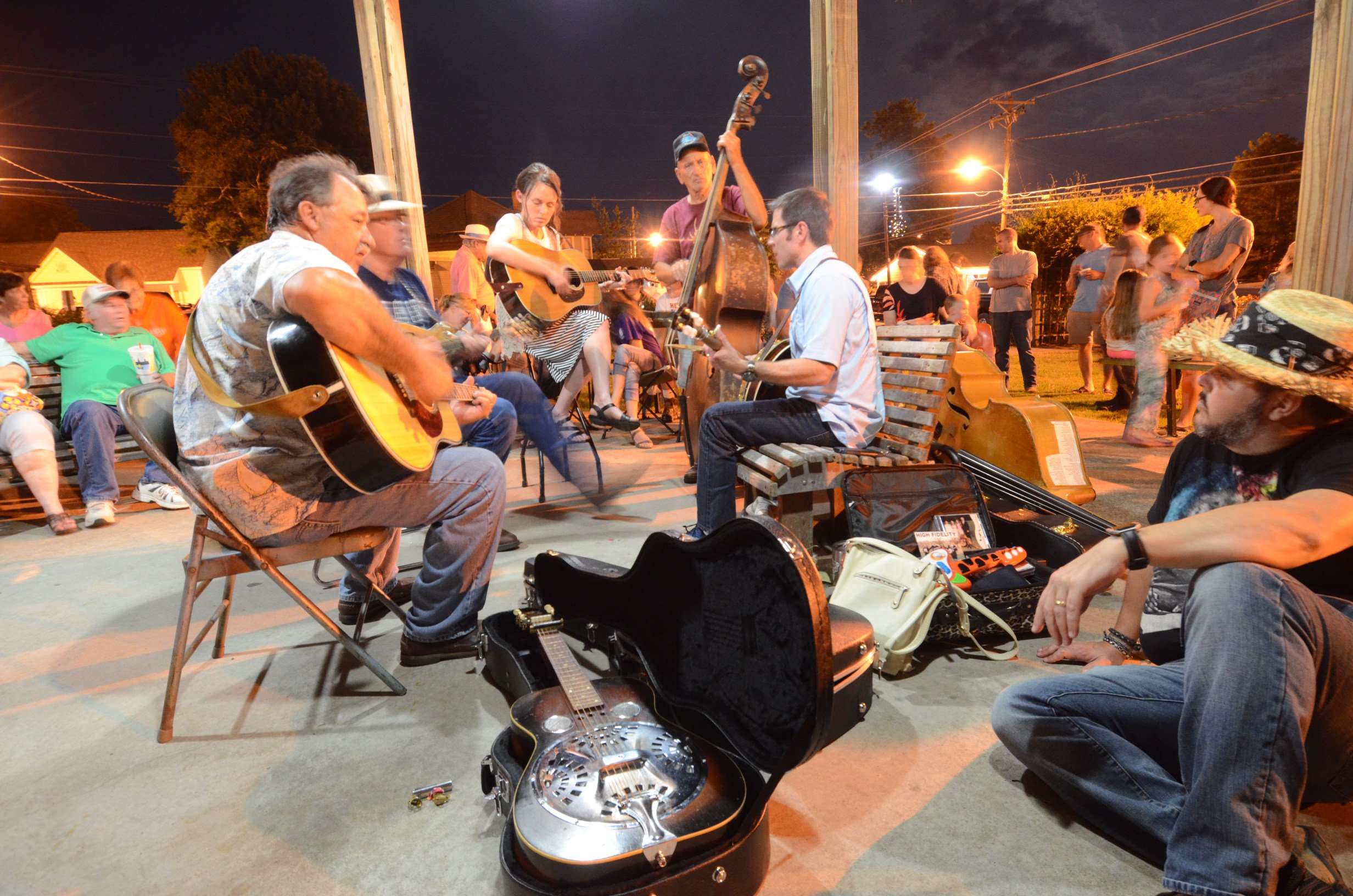 Apr 14, 2023
Boasting 58 years, the annual Arkansas Folk Festival, takes place every April. Come join us in the beautiful Ozarks for a fun filled weekend with activities for all ages! Activities include music on the square, craft vendors and tasty food vendors. The festival is held on the Historic Courthouse Square and marks the beginning of the 2022 season at the Ozark Folk Center State Park where admission is free to the craft village on both Friday and Saturday.

Syllamo Mountain Biking Trails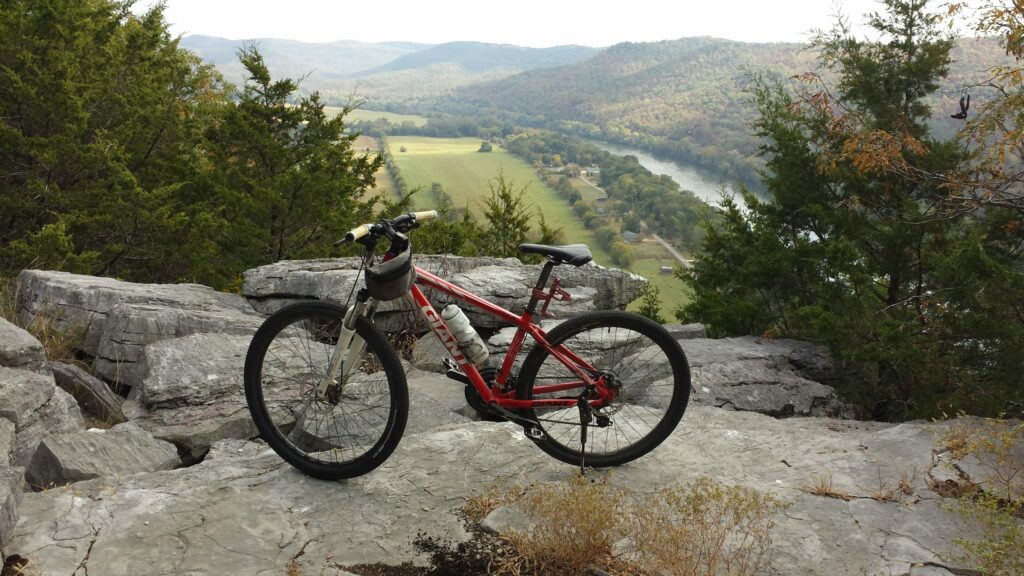 Open Year Round
The Syllamo is world acclaimed! Phase 1 is 22 miles of 3 connecting loops that are mostly excellent single track but quite Technical. The White River Bluff Loop is 4.5 miles. Portions of the trail are quite technical, but the views of the White River and North Sylamore Creek Valley are worth the effort. Bald Scrappy Loop is 7.3 miles of beginner to intermediate trails through Ozark Forest. Scrappy Mountain Loop is 12 miles of steep Ozark Mountain terrain. Beginners can ride most, but may need to push up/down steep switchbacks. Phase 2 has recently added another 16 miles of trail.

White River Trout Fishing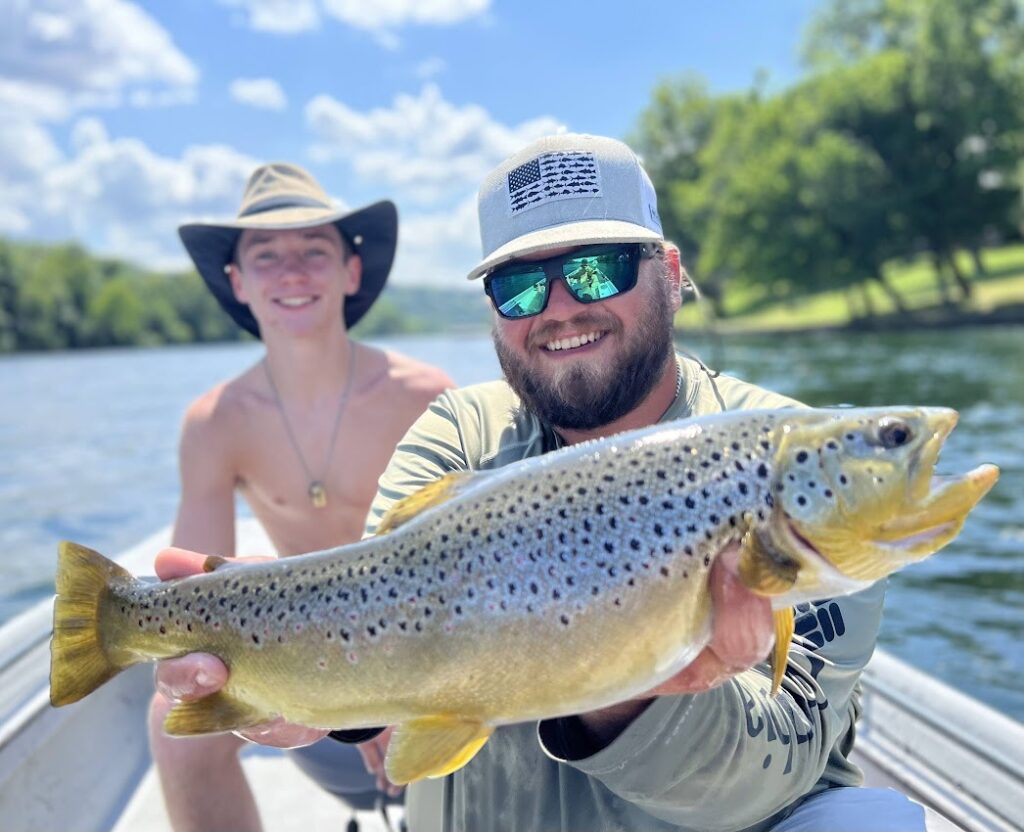 Any Time You're Up for It!
The White River is a renowned destination for trout fishing enthusiasts. With over 100 miles of crystal-clear water, this river is home to brown, rainbow, and cutthroat trout that can weigh up to 20 pounds. The White River's cold water temperatures and fast currents provide an ideal habitat for trout, making it a perfect place to catch trophy-sized fish.

There are numerous guides and outfitters available to provide expert advice and equipment rentals. The White River's natural beauty, combined with its exceptional fishing opportunities, make it a must-visit destination for any angler looking for a memorable fishing experience.

In addition to its world-class trout fishing, the White River in the Ozarks offers a variety of tourism possibilities such as kayaking, canoeing, and paddle boarding, as well as swimming and picnicking at several designated areas.

With its natural beauty and abundance of activities, the White River in the Ozarks is a perfect destination for both anglers and non-anglers alike!

Blanchard Springs Caverns
Open Year Round
Blanchard Springs Recreation Area is Located in the Ozark National Forest, this beautiful spot offers a long list of awesome experiences for outdoor enthusiasts. The first thing you do will probably be to take a short stroll along the paved trail to the spot where Blanchard Springs turns into a beautiful waterfall. It's the ideal place to start your Ozarks experience and maybe snap off a few photos.

Ozark Folk Center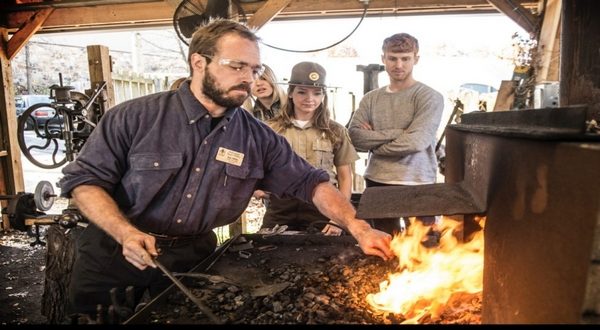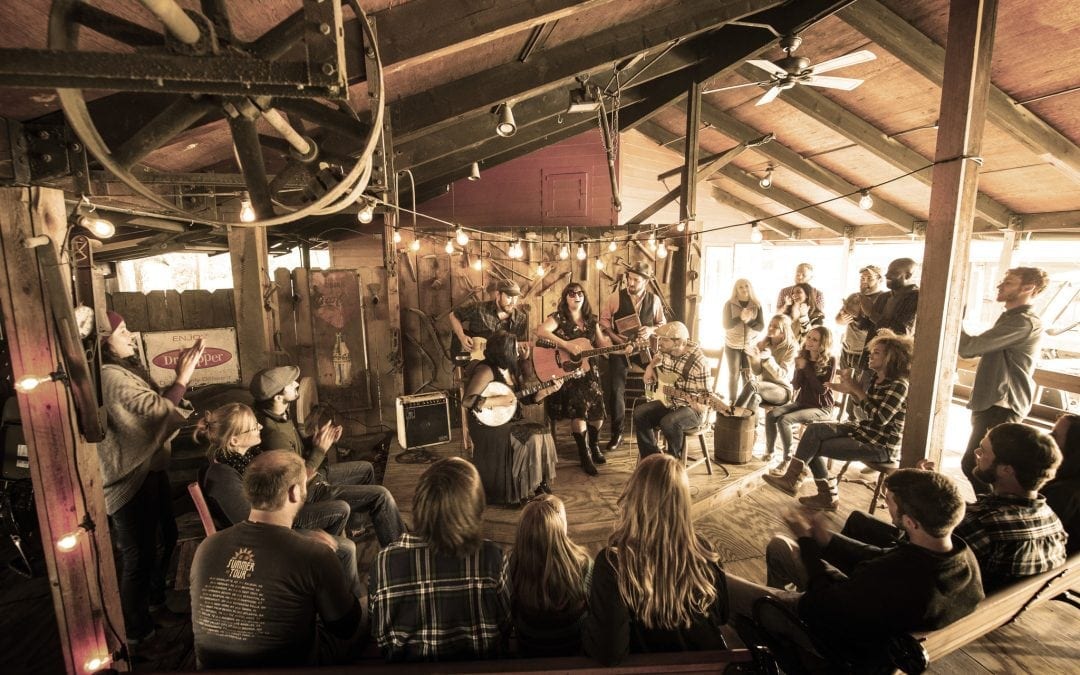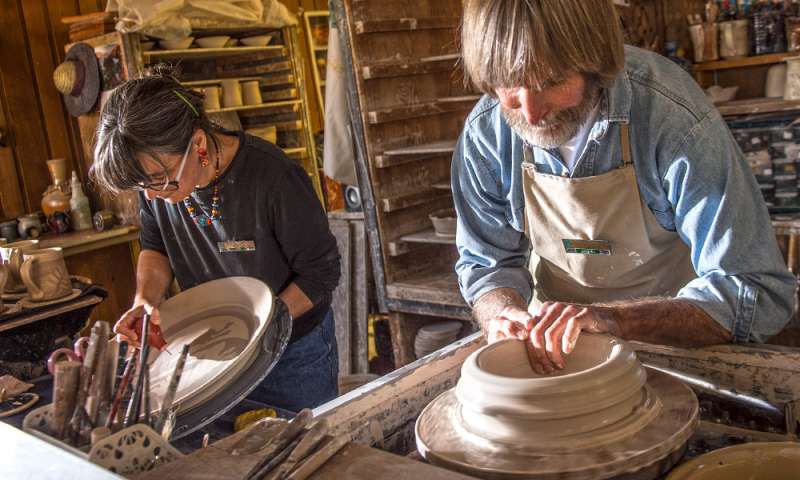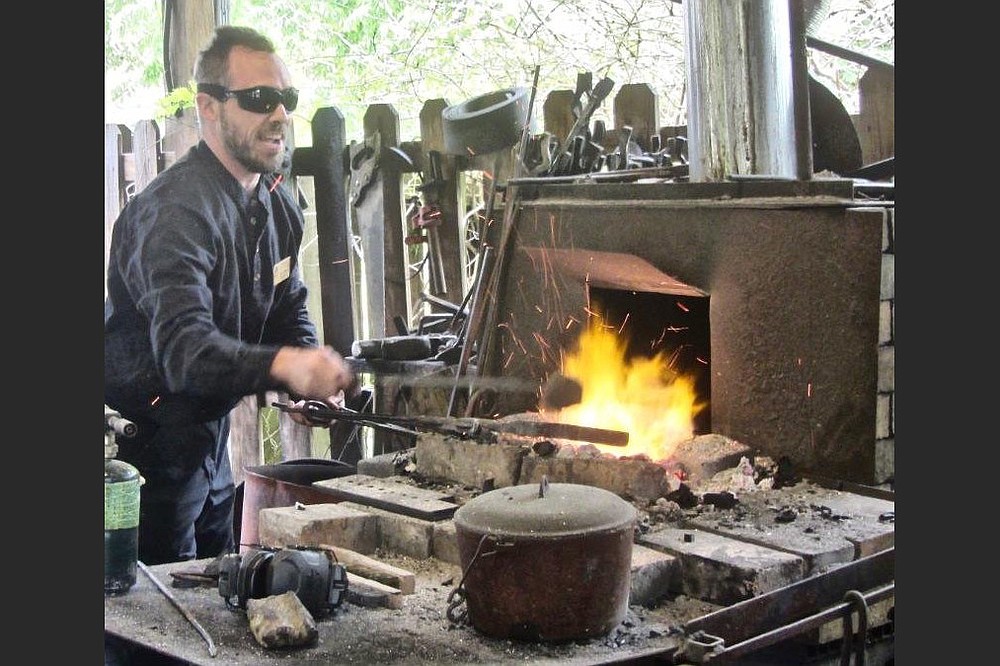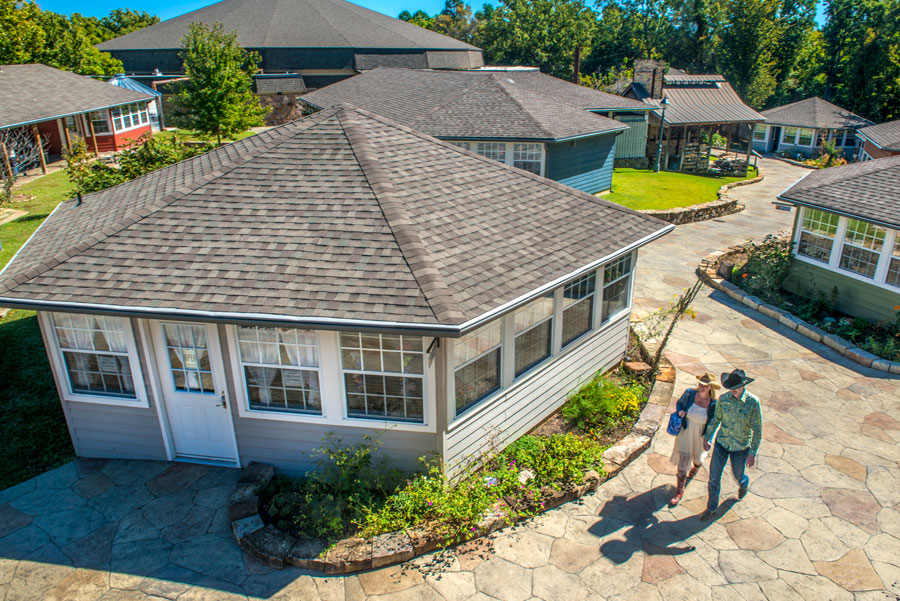 Apr 15 – Oct 21
The Ozark Folk Center Crafts Village has more than 20 artisans demonstrating Ozark Heritage crafts including broom making, blacksmithing, pottery making, knife making, weaving, quilting, wood carving, yarn spinning, soap making, herb gardening, doll making, candle making, letterpress printing and more. Between mid-April and October, the Ozark Folk Center State Park offers visitors a chance to experience the living tradition of Ozark craftsmanship and visit with the people who make their living with these crafts.

Blanchard Springs Recreational Area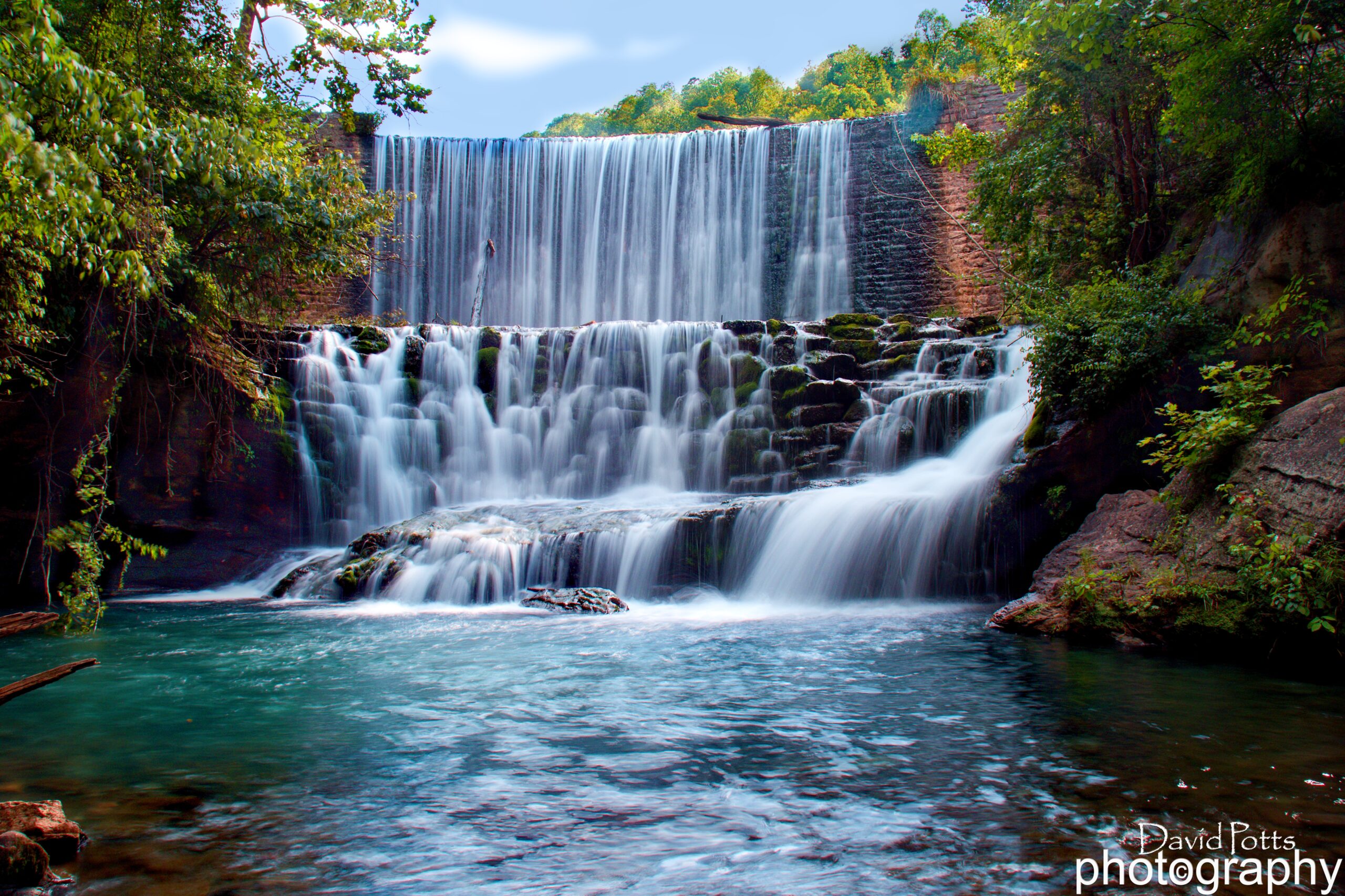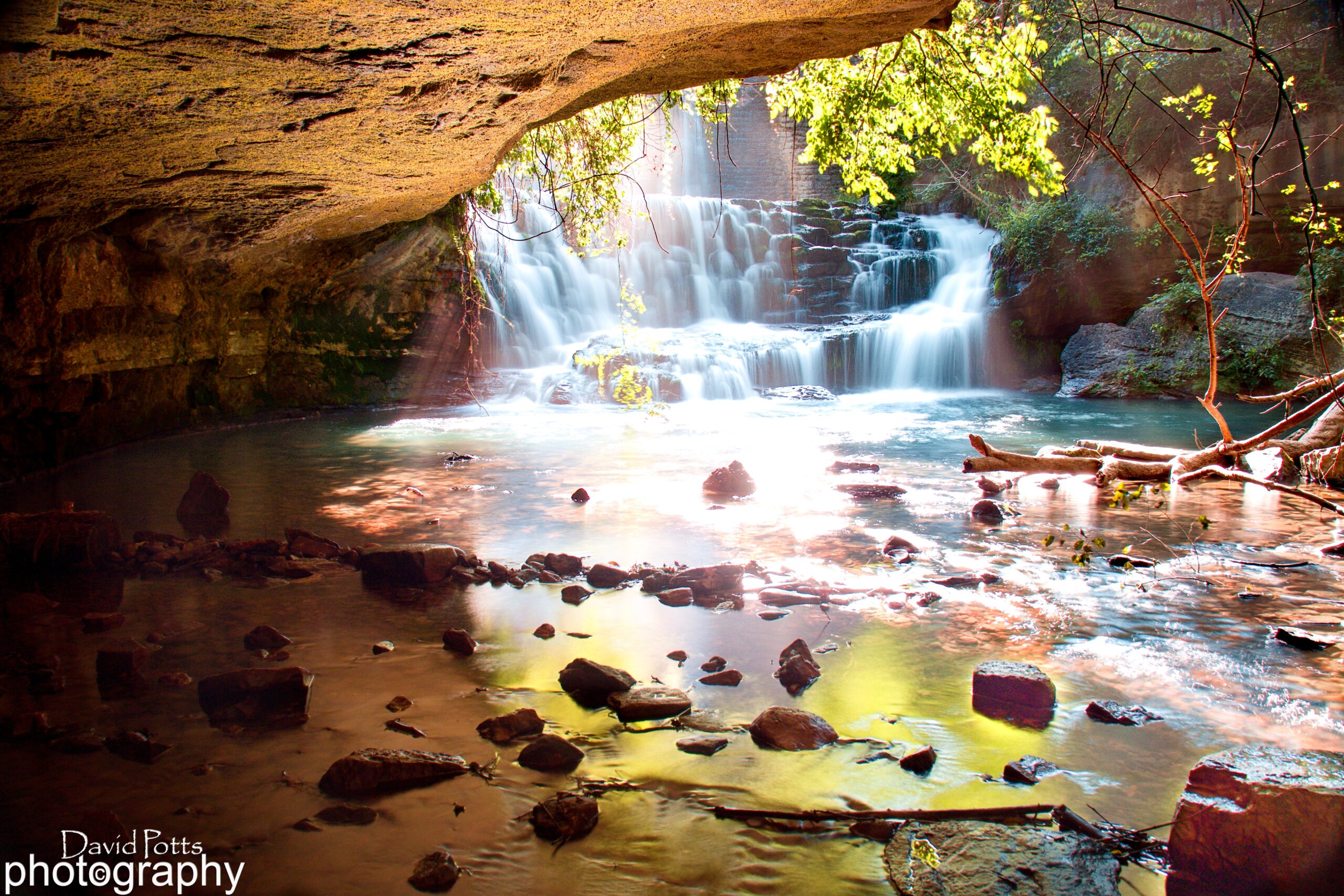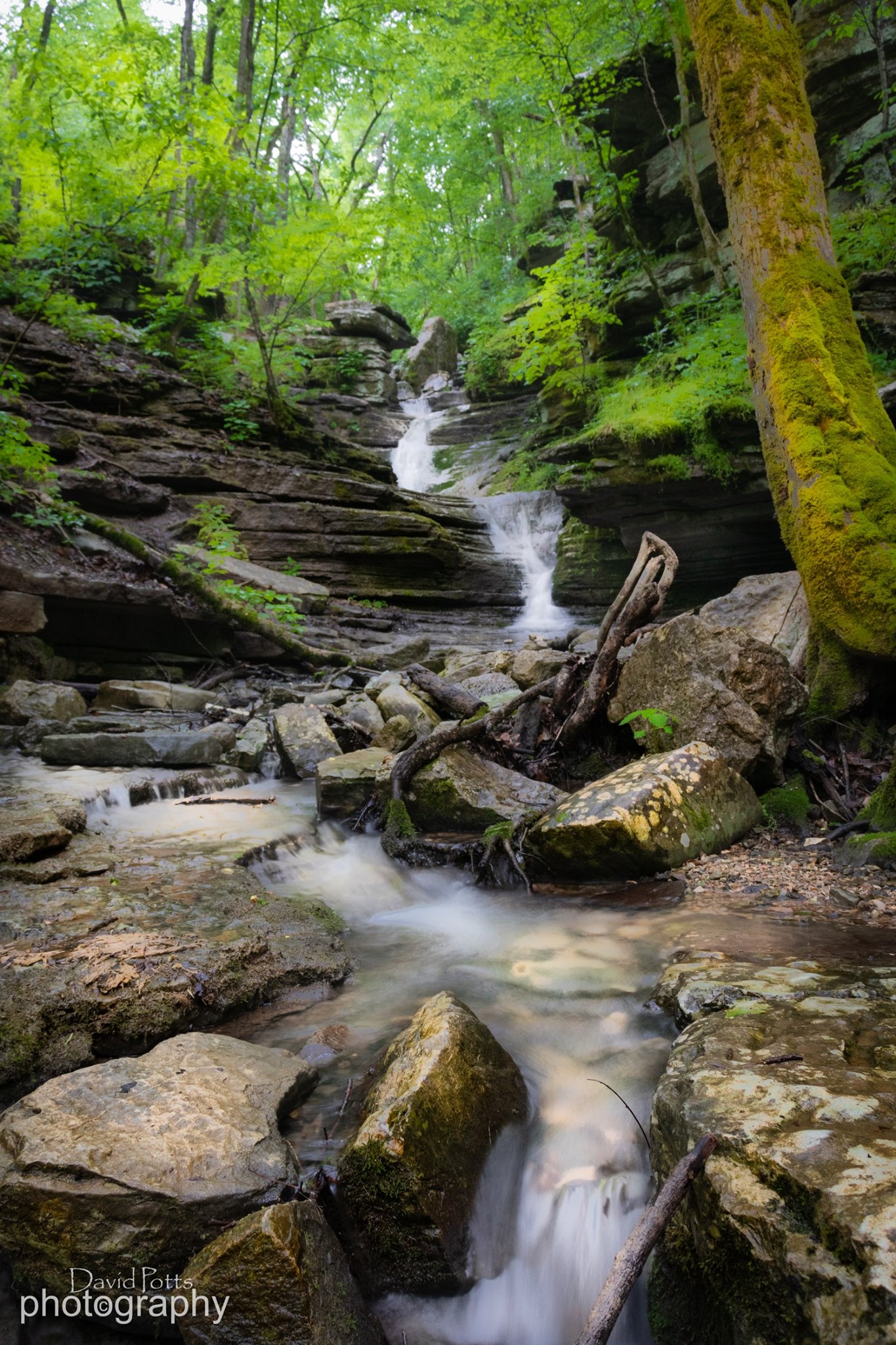 Open Year Round
Blanchard Springs Campgrounds is a beautiful spot nestled in the Ozark National Forest just minutes from all sorts of fun stuff to do. Camping, caving, biking, hiking, swimming, birding, and sight seeing are available to Blanchard visitors. The campground's elevation is 400 feet and composed of one loop and a spur. They are separated by the crystal clear North Sylamore Creek. Access to the Loop is by fording the creek over a low-water bridge (inaccessible during heavy rains).
Just above and to the left of it, is the original CCC-built gatehouse – built around 1935. Also, see the natural amphitheater near the day use area, Mirror Lake on the way to the springs which offers great trout fishing and much more. About 15 miles away on State Rt. 14, near Mountain View, AR, is the Ozark Folk Center State Park.
Here, many folk and gospel concerts are held. Another major attraction in the Park are various "cottages" that house live demonstrations of blacksmithing, knife making, gunsmithing, quilting, etc. There are also mini-concerts during the day of "foot stompin" folk music. This Park, like the Caverns, is lots of fun for every family member.
The campgrounds are open all year but have a maximum stay limit of 5 days from Memorial Day through Labor Day and 14 days for the remainder of the year.

Beanfest & Championship Outhouse Races
Oct 27 – 28, 2023
Once a year in Mountain View, Arkansas folks stream in like moths to the flame for the Annual Bean Fest & Great Ozark Championship Outhouse Races. Since 1982 this wild and crazy event is held every year in late October, this is by far the largest event in the area with estimated crowds of 25,000 people or more showing up from all over the country to try their hand at the Pinto Bean Cook Off or the extremely popular Outhouse Races!

Mountains Music & Motorcycles
Aug 18th – 20th, 2023
Grab your bikes and riding buddies and cruise to the scenic Mountain View area for some of the best motorcycle riding in the country! The 16th Annual Mountain, Music, and Motorcycles is a one of a kind event that takes place in downtown Mountain View, AR which offers biker games, a poker run, walk-a-bout scavenger hunt, and games galore!

Mountain View Iris Festival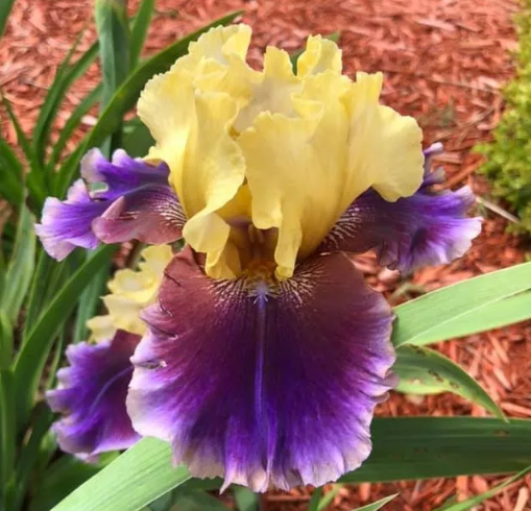 May 5-6, 2023
The Mountain View Iris Festival's primary goal is to preserve and cultivate tall bearded iris varieties. In May 2018, Mountain View was in full bloom, and we hosted our first iris festival. Volunteers work year-round in city parks and community gardens!

Explore the White River
A River Runs Through It!
The White River runs approximately 720-miles throughout its journey through the great Ozark Mountains downward into the state of Arkansas's lower delta region. However, there is one part of the White River which is known internationally as it harbors some of the best trout fishing in the world. This famous section of the White River is located right here in the Ozarks near the Bull Shoals Dam.